Established in 2018 by Carl and Tara Eaton, Not Just Tourists – Orange County (NJT-OC) is a non-political, non-religious, 100% volunteer organization focused on providing critically needed medical supplies to poorly funded clinics around the globe.
In just four years, NJT-OC has delivered more than 16 tons of supplies to 43 countries, including Mexico, South America, Africa, India, Cuba and Indonesia. These supplies are primarily donated by local hospitals, which otherwise would have thrown them away. And while providing deserving clinics with much needed supplies, we are also keeping them out of local landfills.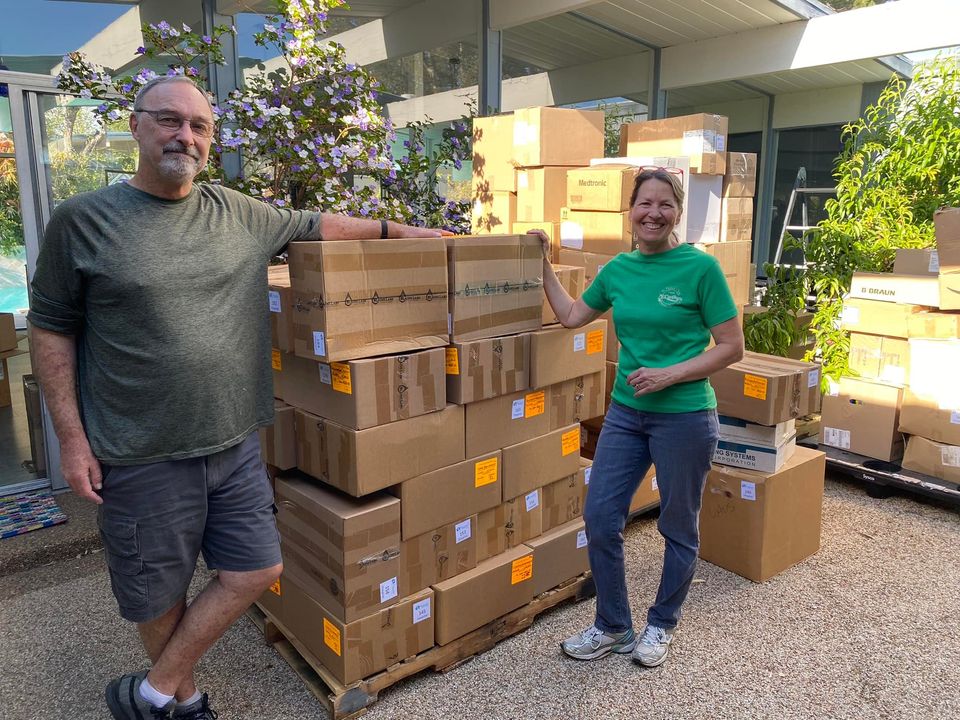 How Does It Work?
NJT-OC obtains surplus medical supplies from area hospitals, packs them into donated suitcases and gives them to travelers who wish to help the communities they are visiting. The supplies are given to local clinics, often in remote areas and lacking basic medical supplies. They include bandages, sutures, PPE, syringes, and gloves – items that we take for granted in the U.S. and other developed countries.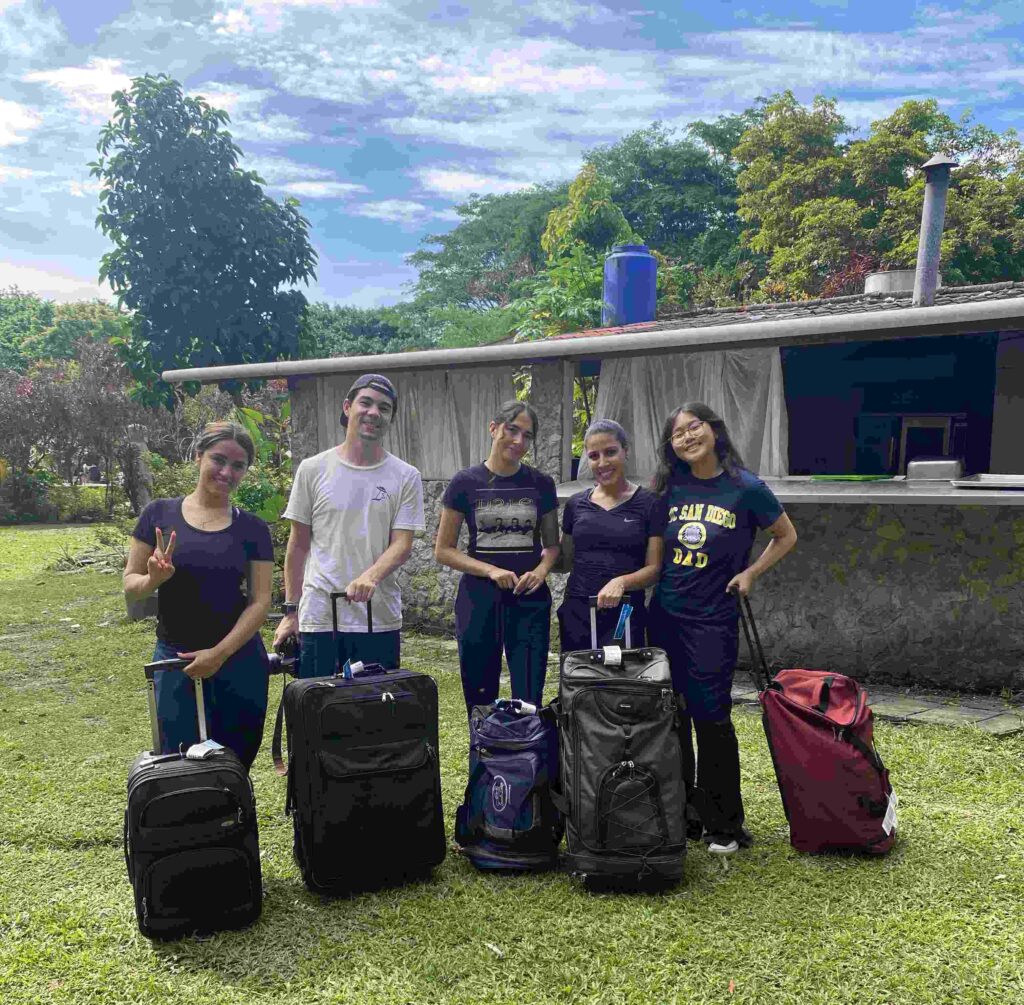 How Can I Help?
Our work depends on dedicated travelers who want to make a difference in this world. All you need to do is carry an extra suitcase to your destination of choice. We are located in the city of Orange, California, and have pick-up locations all over Southern California. In addition, we have the ability to ship suitcases within the United States for a nominal cost. The global need for basic medical supplies never ends. No matter where you are going or when you are traveling, please check with us to see how you can help.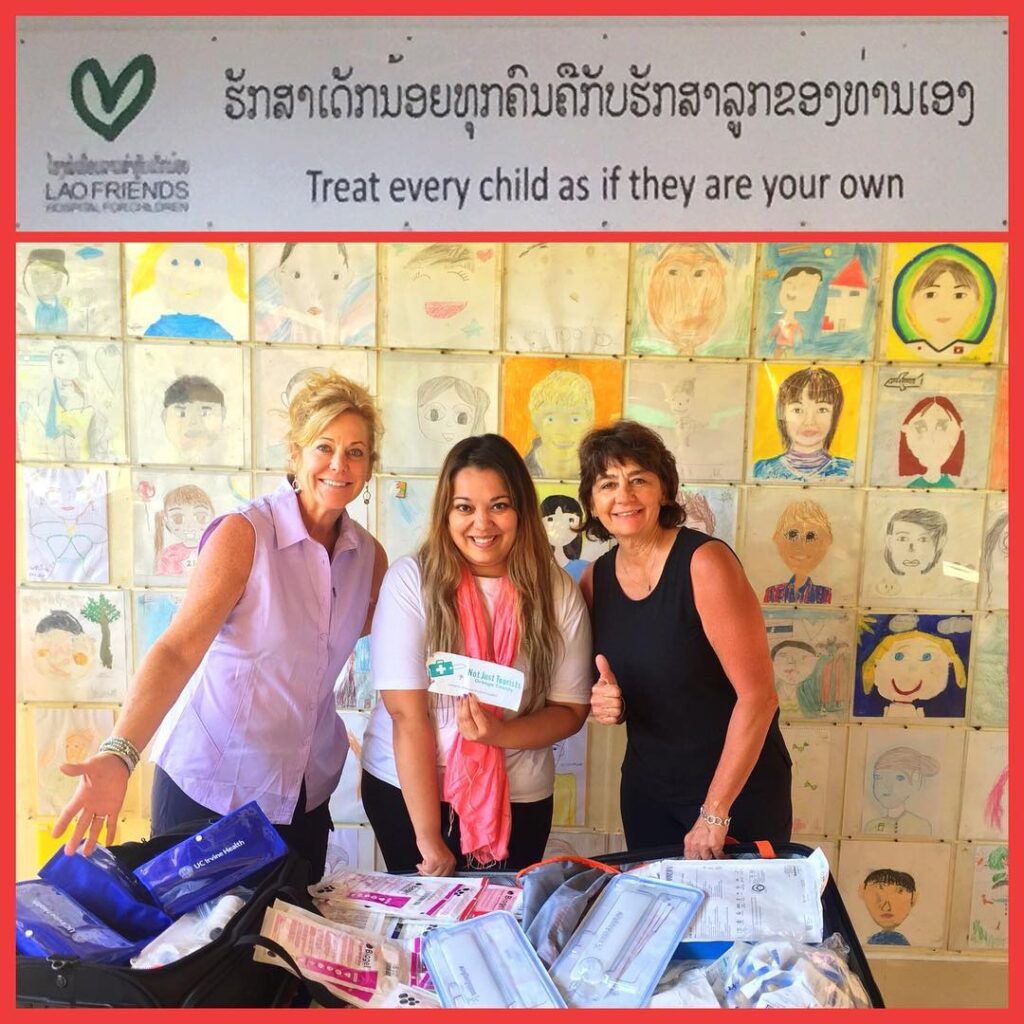 But I'm Not Traveling. What Can I Do?
If you like what we're doing but aren't planning on traveling, you can still support our mission by donating used luggage that we will pack with medical supplies and deliver to areas of greatest need. Storage space is also an issue for us. We frequently have to turn down donations for lack of a place to safely keep them. If you know of a church, business, or civic organization with extra space, we would love to partner with them.
While our primary focus is on individual travelers, we also supply medical, humanitarian, and church missions. If you know of an organization conducting such missions, please reach out to us. If you have contacts in the medical community, we are always looking for new sources of supplies.
Finally, you can spread the word about our efforts by tweeting, posting, and telling everyone you know about Not Just Tourists – Orange County. Thank you for helping us help others around the world who lack basic health and safety necessities!
For more information contact:
Carl and Tara Eaton, Directors
Not Just Tourists – Orange County
(657) 348-4236 (voice)
[email protected] | Facebook | Instagram
Volunteer Sign up form
Traveler Sign up form